The Loving Channel Workshops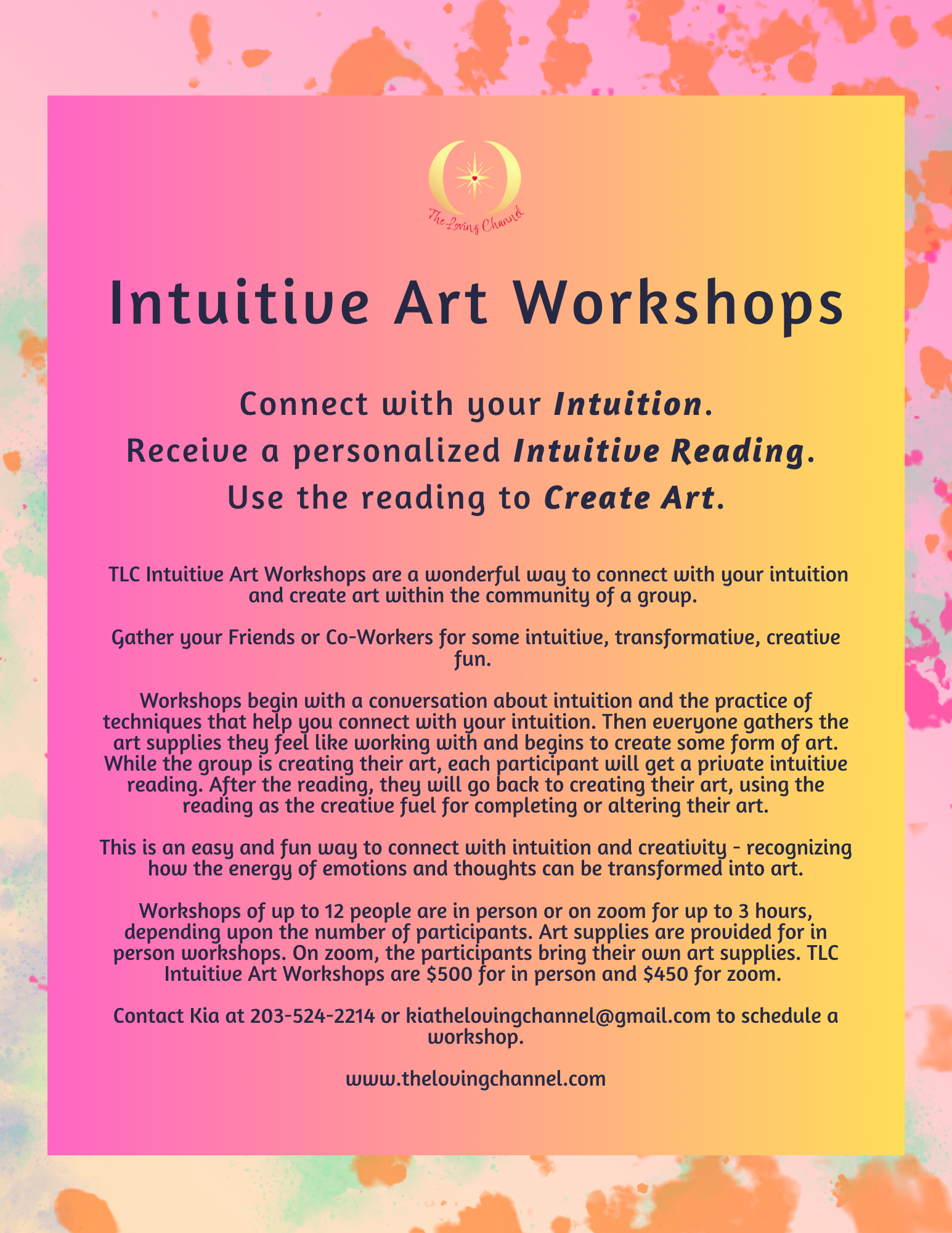 Intuitive Art Workshops
Connect with your Intuition.
Receive a personalized Intuitive Reading. 
Use the reading to Create Art.
TLC Intuitive Art Workshops are a wonderful way to connect with your intuition and create art within the community of a group. Gather your friends or co-workers for some intuitive, transformative, creative fun. 
Workshops begin with a conversation about intuition and the practice of techniques that help you connect with your intuition. Then everyone gathers the art supplies they feel like working with and begins to create some form of art. While the group is creating their art, each participant will get a private intuitive reading. After the reading, they will go back to creating their art, using the reading as the creative fuel for completing or altering their art.
This is an easy and fun way to connect with intuition and creativity - recognizing how the energy of emotions and thoughts can be transformed into art.
Workshops of up to 12 people are in person or on zoom for up to 3 hours, depending upon the number of participants.
Art supplies are provided for in person workshops. On zoom, the participants bring their own art supplies. 
TLC Intuitive Art Workshops are $500 for in person and $450 for zoom.
Please contact Kia HERE to schedule a workshop.