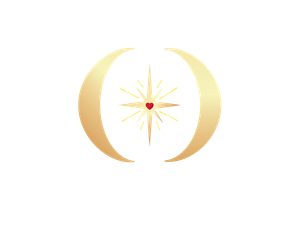 Testimonials
It's been such a joy through the years to use my intuitive abilities and all the healing techniques I have learned to help bring guidance, clarity, healing and transformation to so many lives. My personal journey over the years, including my past work as a psychic medium, has led me to my current offering of Consciousness Attunement: Living in Harmony with the World. 
Below is what some of my clients have said about our past work together.**
Want a deeper dive on what working with me is like? The article THE TALKING DEAD by Rachel Handler and MY HOUR WITH A MEDIUM by Maud Dolyle about our psychic medium sessions are a good place to start. Also, you can read the guest blog "WHAT'S A SESSION WITH KIA LIKE?" by Lisa Fernandez. 
"It's the best gift EVER, it's like 60 minutes of LOVE." - Liz M. 
 
"Kia just gave me one of the most extraordinary sessions of my life! Seriously, she is beyond amazing. I don't want to say too much because I would like you to have your own experience. All I can say is, OMG it was a life changing experience. I can't recommend her enough!" – Molly S. 
 
"OMG OMG OMG!!!!!!!!!!!! KIA JUST GAVE ME ONE OF THE MOST EXTRAORDINARY sessions of MY LIFE! She's a VERY gifted intuitive. I was sooooo blown away today! I am soooo clear on what steps to take next, I am super duper excited!!!" – Connie Costa, Transformational Coach, Writer and International Speaker 
 
"Kia has such great, welcoming energy. She is profoundly gifted in the art of medium and psychic. It was an absolute pleasure to work with her. She helped me get very clear and confirmed a lot for me; the session was so so helpful. I recommend her to anyone seeking help and guidance." - Catie L. 
 
"Kia's reading was such a mixture of joy and hope and love. It not only helped me, but helped my family by giving me messages to share. For days and weeks after, life moments reconnected me to her words and descriptions of my archetypes and inspirations. She is so positive and hopeful and understanding – in a way that makes everyone around her gravitate to her." – Angie B. 
 
"Had a session with Kia and words do it no justice, as being in her presence and experiencing her awesomeness is to feel the love and generosity in her gift, to deliver just what you need and your soul desires. I got so much from that session I left beaming and in awe. Regardless of your standing on communicating with the other side, EVERYONE can and would benefit from just having a good old sit down with her… When she smiles, you know something great is about to flow out. You'll know what I mean once you chat with her." – Lucero R. 
 
"I am still this morning a bit mesmerized by my session with you last night! I've been to quite a few mediums/intuitives over the years, and you are in another realm. Some things really surprised me about the reading… The information and what you and they said was very accurate to who they were. Thank you again. You are amazing and such a lovely and beautiful soul. I can't wait to come back!" – Jon T. 
 
"Kia has been my spiritual advisor and medium for over ten years. Through her connection with the spirits, she has guided me through life's rough patches and helped me analyze my emotions, thoughts and fears. I look forward to our monthly and sometimes bi-monthly sessions with anticipation, as she often allays my fears by deducing the issue(s) and arriving at a logical conclusion and/or next steps to take. I highly recommend her to anyone that is looking for a reliable and effective spiritual advisor and/or medium." - Rose L.
**Last name initials are used for clients who requested to maintain privacy and confidentiality. All testimonials were given with written or verbal consent. You can read more about my privacy policy in the Terms below.